4.1m Pontoon Outboard Jet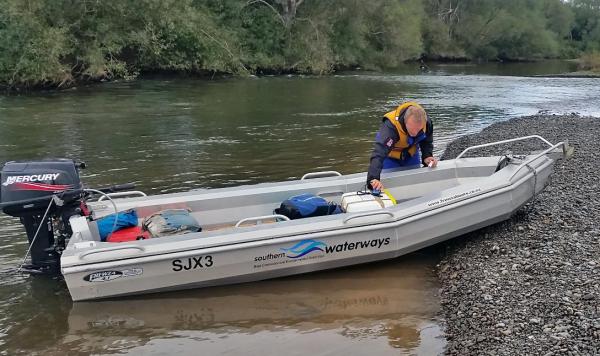 The SJX 3 is also purpose built for Southern Waterways. This hybrid vessel is very unique with the stability of the pontoons and the combination of a jet outboard system imported from the USA, making this a very versatile vessel. 
It is at home in the estuaries and for shallow lowland water work as it has a shallow degree of v in the bottom and a flat delta area for the 50hp outboard jet system. It carries up to 4 people or 3 plus equipment and is a great stable work platform.

This boat floats and operates in very minimal water and with the 50hp jet it is still light enough to drag around if needed and can be launched almost anywhere.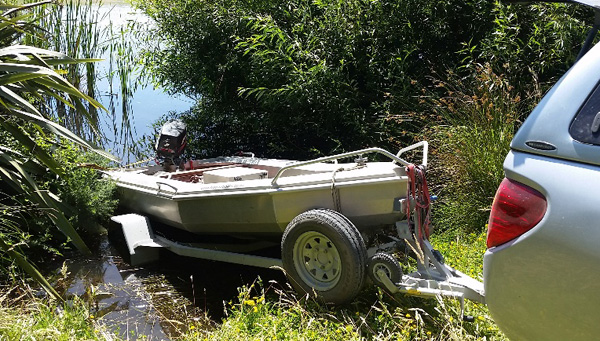 Used for: Creek or River gauging's, survey work, bridge inspections, to view power pylons, any environmental data gathering and depth profiling Estuaries, Lagoons and Lakes